10 Fun, thoughtful gifts for every personality on your team
By Ella Wilson
It's that time of year again! The Season of Giving is upon us, and though bonus checks are great, there's something about an actual gift (that doesn't just get spent on bills) that brings a smile to all the good girls and boys that work in your office.
If you're small like we are (under 50 people), it's easy to buy a personalized gift for everyone on your team. You don't have to spend a ton of money to make every member of your staff feel like a million bucks.
Here are some useful, cute, funny, thoughtful gifts you can get to show your staff how much you appreciate them at the holidays and all year round.
For the office jokester
Desktop Waking Waving Inflatable Arm Flailing Tube Man
$10.94 – Hilarious and useless, just like my last boyfriend. If you have someone on your team that wouldn't love this, fire them.
For the beach bum
$32.95 – Got an employee that daydreams of retiring to the white sands of somewhere warm and tropical? Give them a taste of heaven right there at their desk.
For the coffee addict
$18.99 – Since they have yet to make a coffee IV that's safe for the office, here's a way to upgrade your staff's daily coffee addiction. The auto shut off feature is a must so they don't forget to turn it off and burn your office down.
For the "out of towner" 
$29.99 – Transport them instantly back to their home state with a Homesick Candle. Hand-poured in the USA with all-natural soy wax.
For the world traveler
$29.99 – This fun scratch-off map lets the user scratch off the countries they've been to and dream of where they'll go next.
For the perpetual snacker
Starting at $7.99/month – Love with Food is a subscription box that sends quirky, unusual, healthy snacks to subscribers while using profits to feed hungry families throughout the U.S.
For the one who's going to save the world 
$7.95 – This LUSH Charity Pot delivers skin-smoothing luxury AND 100% of the proceeds go to charities that promote environmental conservation, animal welfare and human rights.
For the go-getter
$14.95 – A 7 Minute Life planner is unlike any other planner on the planet. It does so much more than help you plan your schedule, it helps you set goals, figure out what's really important, and find your calling in life.
For the hygge-tastic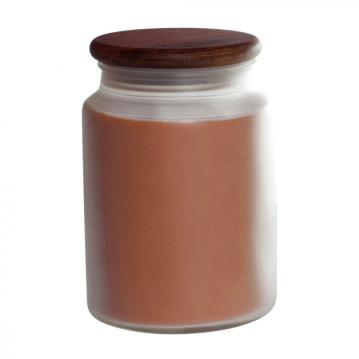 $14.99 – Got someone who loves all things cozy, natural, and warm? A Pure Integrity candle is made with all-natural soy wax, lead-free wicks, and healthier fragrances. Hand-poured in upstate New York.
For the outdoor adventurer
National Park Foundation Wall Calendar 
$10.39 – When they're forced to be indoors, at least they can gaze at photos of our National Parks and plan their next adventure.
Give yourself the best gift of all – Top-notch internet marketing! 
Get started today with a free 1-hour consult! Just give us a call at 877-236-9094 or visit us online at www.GetUWired.com.